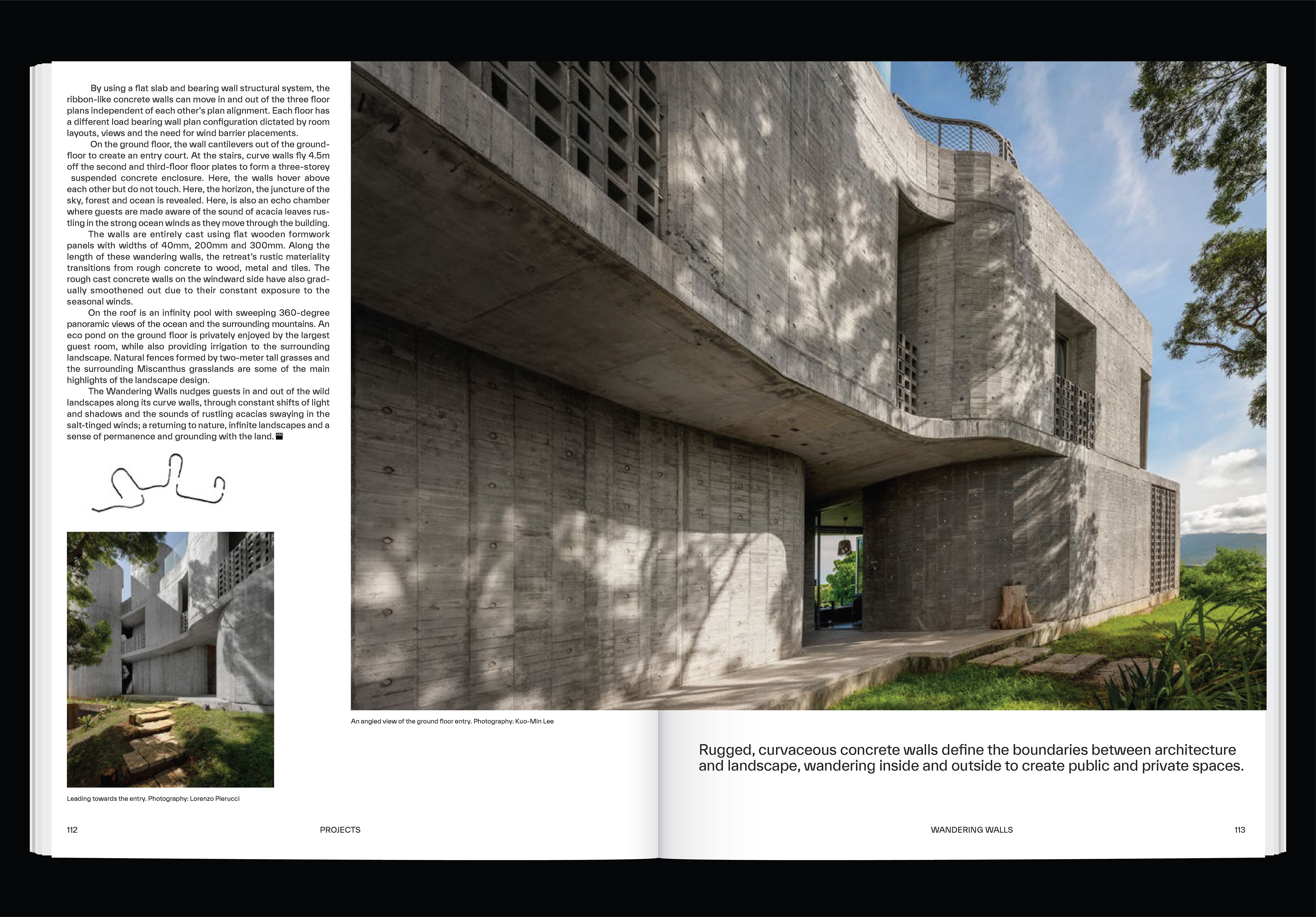 Architecture Malaysia
Magazine Design
Magazine design for Architecture Malaysia, featuring the works and projects of Malaysian architects. In these redesigned issues in 2021, AM seeks to go beyond its boundaries, and include conversations with designers, art specialists, historians, and many more. The grid of the magazine takes on a similar approach, shifting within the compositions of the paragraphs and overlapping columns.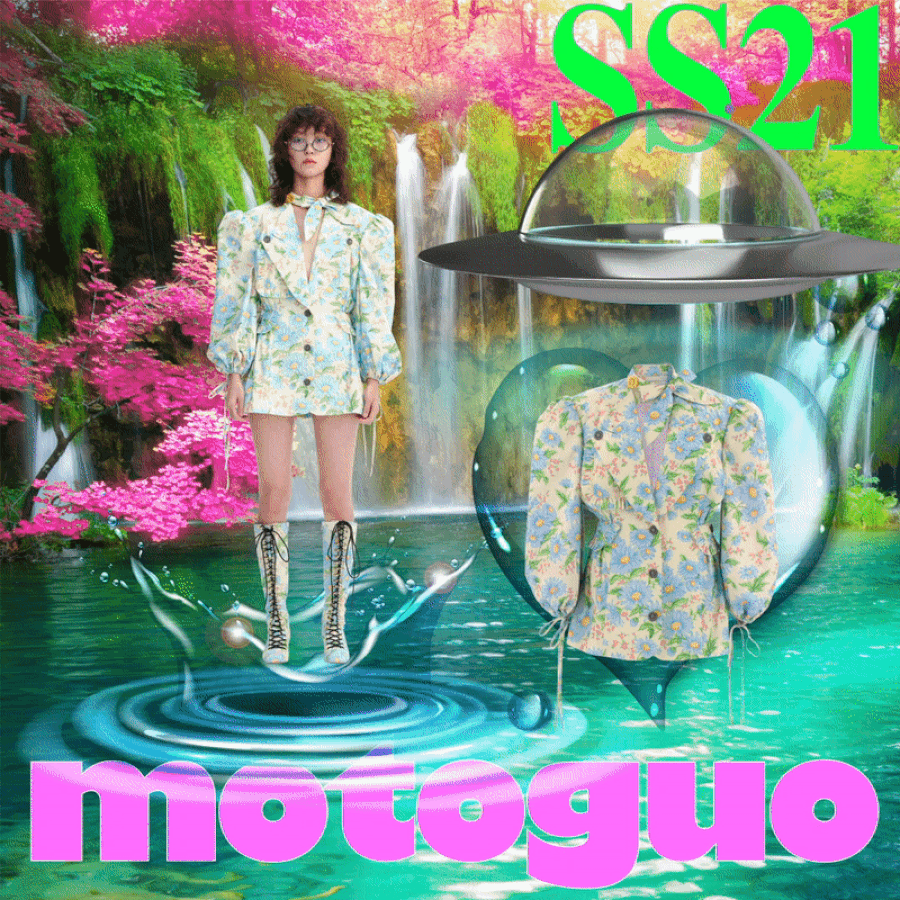 Motoguo
Digital Posters
A series of animated posters showcasing motoguo's spring/summer 2021 look book. "Come to us, we celebrate you". The collection being about love and gratitude, celebrates mini milestones and being at ease with the ups and downs in life.
Small Shifting Space
Visual Identity
Small Shifting Space is a comforting nook by day; a snazzy wine bar by night. Serving sweet and savoury food. SSS's visual identity stands for sleek simplicity with style.
Rasa Rahsia
Exhibition Design
Rasa Rahsia - A solo exhibition by Riaz Ahmad Jamil at The Back Room, Kuala Lumpur. As the Artist paints with tools and brushes that he makes on his own, the exhibition title takes on a similar tone.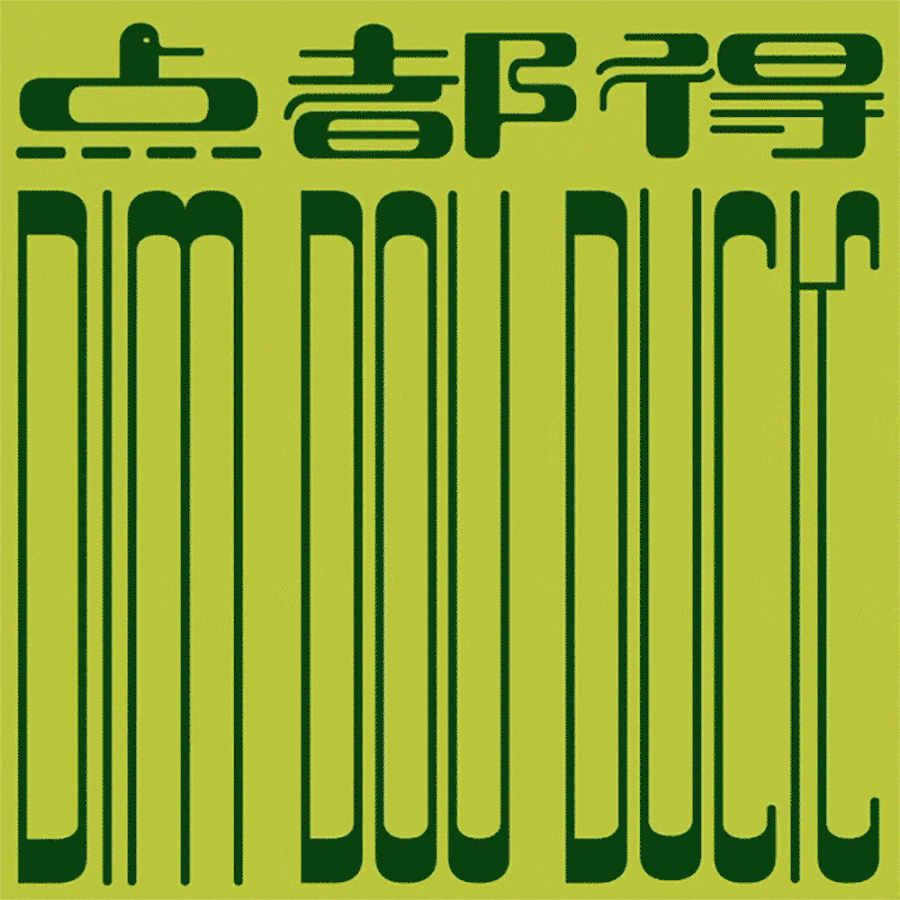 Dim Dou Duck
Visual Identity
Dim Dou Duck is a restaurant at Desapark Waterfront which specialises in charcoal roasted meats and delicious cantonese classics.
Smith
Visual Identity
Smith is a neighbourhood breadsmith and cafe at Damansara Heights, serving wood-fired oven sourdough breads, cakes, coffee and kombucha on tap.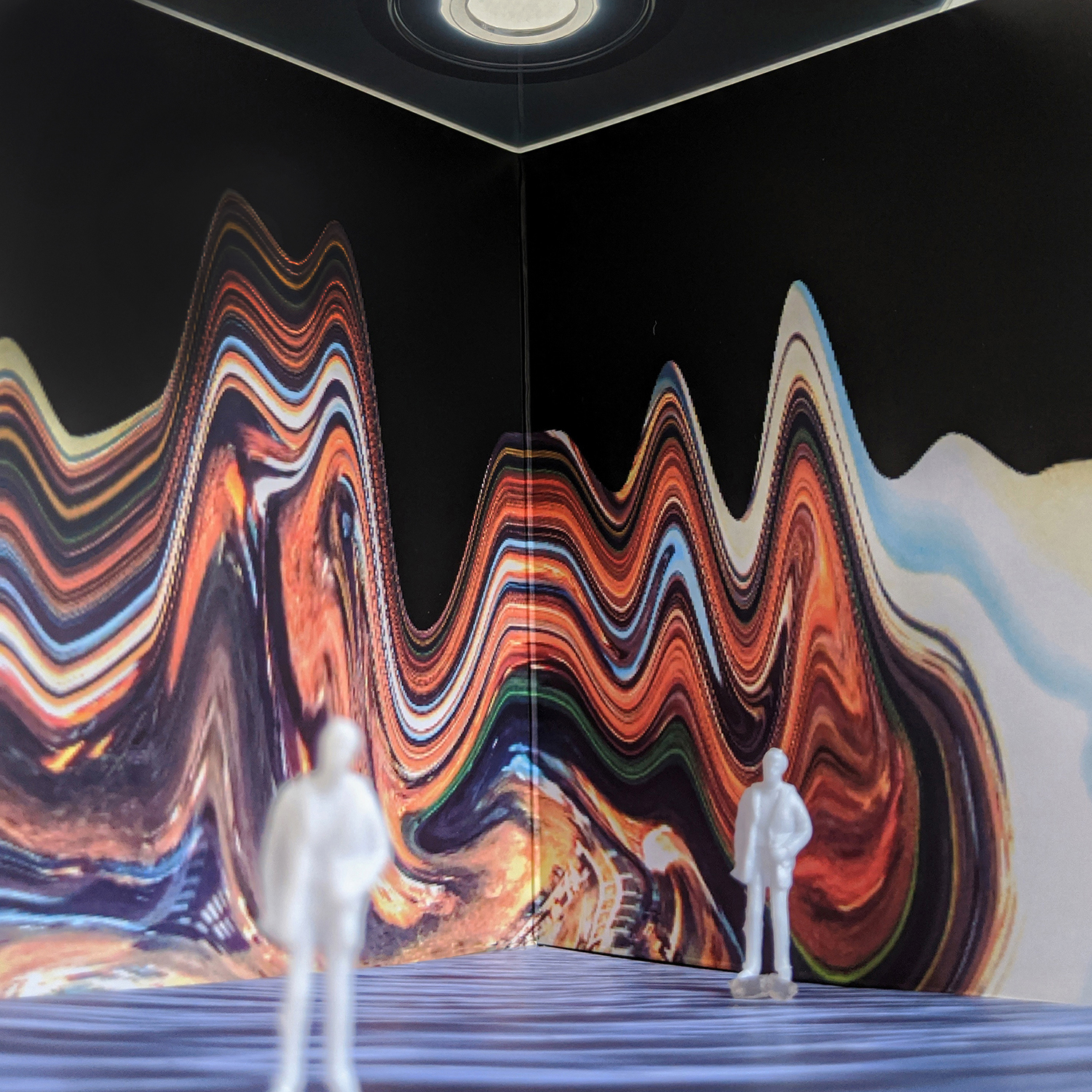 2020:Timescaper
Album Cover
2020:Timescaper interrogrates the idea of time and space, pushing the boundaries of the perfect vision and creation of futures. The album comes with two miniature figures representing the human clones, while the cover can be folded into a 3D representation of outer space.
Blooms of Ire
Book Design
Blooms of Ire by Hafiz Hamzah, translated from the original Malay poetry collection titled Gertak Sanggul. Blooms of Ire is an examination of passion as the blood of life — the underlying current behind a heated glance, a passive gesture, a memory from a time long ago.
Pow Down 2020
Visual Identity
POW DOWN 2020 is a design forum by POW ideas. In the theme of 'CLARITY', the forum examines the speakers' journey in striving for clearness in their body of works, how they desire to be seen and heard and why obscurity can blur boundaries in their creative process.
Even Odder marks the 5th year of the duo's fashion label. For their spring summer collection, Motoguo celebrates their journey on their garments with cream cakes, bubbles, flowers and of course their usual dose of honesty, sarcasm and peculiarity.
Slow Coffee Bar
Visual Identity
To reflect the brand's value in slow living and its zen-inspired interior, the visual identity takes on a similar direction — playing with the language of slowness with motion blurriness. Interior design by Whitespade, photography by ELMT Studio.
Cabe is a professional kitchen specialist that provides kitchen designs and equipment solutions. Cabe's symbol illustrates a stove and its logotype with letterforms that reflect the characteristics of fire, with an attention to detail.
Donce
Visual Identity
Donce is a fine floristry which believes that flowers are a form of experience, expression and emotion. Donce is gentle and strong, edgy and elegant, simple and complex. To translate that into its visual identity, the logo is constructed with lines of thick and thin, and vanishing lines that allow some gaps for good surprises to happen. Photography & logo animation by Edmond Chua.
Wonder Story
Exhibition Design
Organised by Edward Ong as part of Gallery Weekend Kuala Lumpur (GWKL). The exhibition showcases various translation of the nursery rhyme we grew up with — Twinkle Twinkle Little Star. Designed with Sueh Li with typeface by Huruf, assisted by David Ho and Low Hsin Yin.
Merdeka State of Mind
Exhibition Design
A photography exhibition of journalists, poets, artists and their notebooks by photojournalist SC Shekar and writer Chen May Yee. It is held at Art Printing Works, Bangsar from 30 August to 12 September 2018, commissioned by and first shown at George Town Festival 2017.
Let Me Be We
Visual Art
A site-specific installation comprising of a series of 5 double-sided self-portraits hung from the top of the air well of the Zhongshan Building. They depict various characters of the everyday life in Kuala Lumpur that straddle the liminal space between reality and fiction.
Tamansari Sales Gallery
Exhibition Design
Design for Tamansari Sales Gallery at Rawang by BRDB Developments. Working closely with POW ideas — the interior architecture team to create an integrated exhibition that showcases the new phase and its upcoming Art in The Park initiative. The items designed are the brochure, opening invitation, and the exhibition graphics. Exhibition shot by POW ideas.
OUR ArtProjects
Collateral Design
Posters, exhibition catalogue and wall text designed for the exhibitions of OUR ArtProjects in 2018.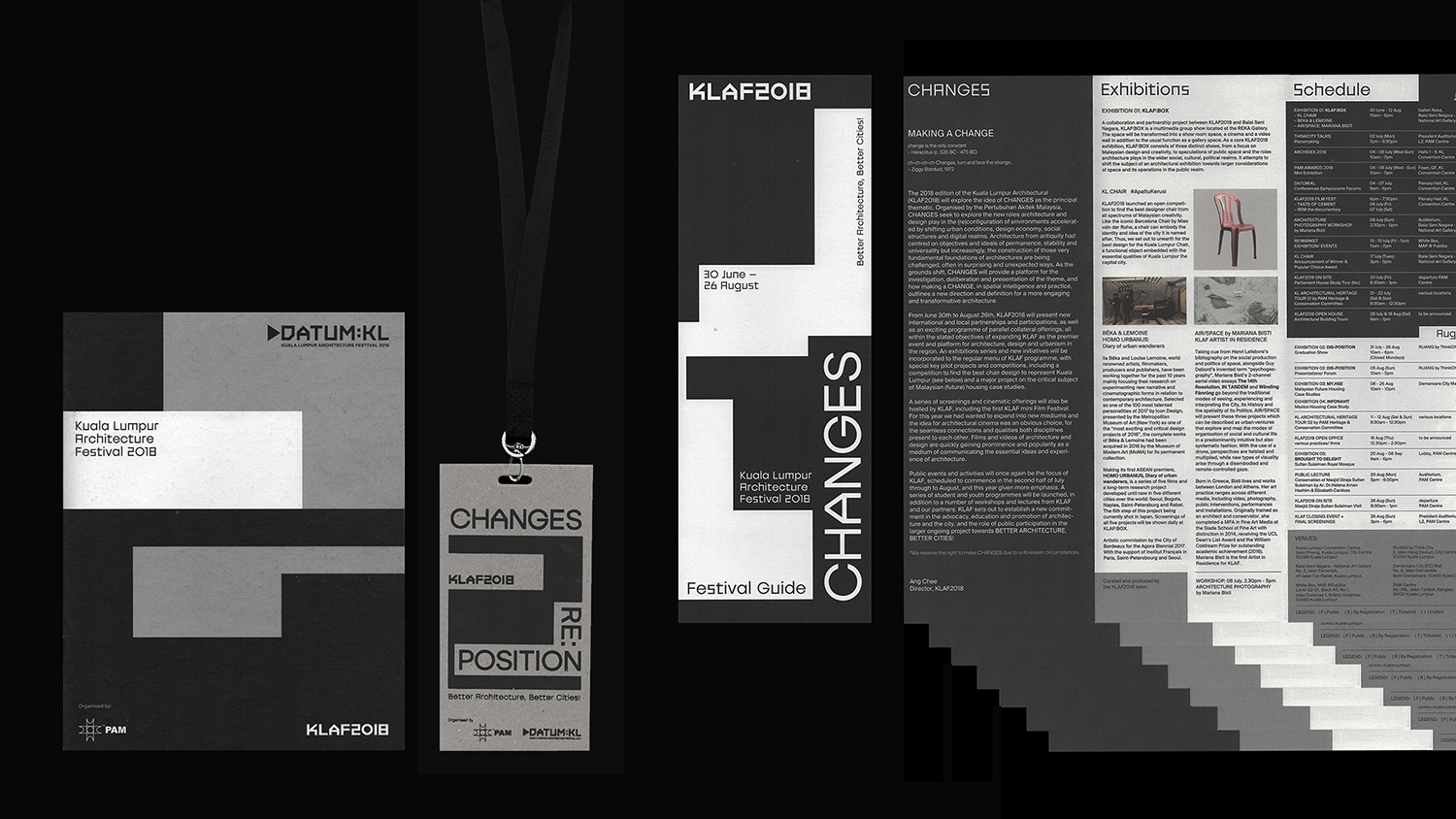 KLAF2017–2018
Visual Identity
Logo & Collaterals design for KLAF2017 & 2018. The Kuala Lumpur Architecture Festival is the main event of the architectural calendar in Malaysia, organised by Pertubuhan Arkitek Malaysia (PAM). The 2018 edition of the festival embarks on the idea of CHANGES as their principal thematic. The visual language was developed with enough flexibility within the design system to allow for a space for repositioning and expression. Designed with LIE.
Proof
Visual Identity
Proof is a Restaurant serving Wine and Pizza baked with proofed dough on wood fire oven. Located at Art Printing Works, Bangsar.
Cracks in The Wall
Booklet Design
A series of booklet design for the exhibition of Leon Leong: Cracks in the Wall at The National Visual Arts Gallery of Malaysia, from 1 November 2017 to 31 March 2018. Installation views by Eiffel Chong.
Manifest: Modernism of Merdeka
Exhibition Design
Manifest: Modernism of Merdeka is an exhibition held in Galeri Petronas to examine the Architecture in Malaya in the heroic transformative period of Merdeka. Items design with LIE Studio are A5 event foldout and exhibition panels.